Chair
Prof. Dr. Tobias Singelnstein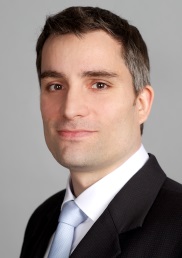 Tobias Singelnstein is Chair of Criminology at the Law Faculty of RUB. His main areas of work are criminology (e.g. society and systems of social control, police and judiciary, security research) as well as criminal law and criminal procedure (e.g. official wrongdoing, criminal investigations and law of evidence, digitalization and data processing in criminal proceedings). Apart from over 50 contributions in professional publications, he has authored various monographs and edited several collective volumes. Tobias Singelnstein is conducting multiple third-party funded research projects, and as of 2018 jointly runs the master's course "Kriminologie, Kriminalistik und Polizeiwissenschaft" at RUB with Thomas Feltes.

After law school, Tobias Singelnstein worked as research fellow with Ulrich Eisenberg, with whom he completed his doctorate in 2008 on the subject of "Diskurs und Kriminalität". From 2011 to 2017, he was junior professor for criminal law and criminal procedure at the Law Faculty of Freie Universität Berlin. In 2016, he acquired habilitation on the subject "Strafbare Strafverfolgung", which was attended to by Klaus Hoffmann-Holland. The Law Faculty has bestowed on him the authorization to teach in the subjects criminal law, criminal procedure, criminology, criminal economic law and legal theory.

Tobias Singelnstein is co-editor of the professional publications "Neue Kriminalpolitik" and "Kriminologisches Journal", liaison professor of the Hans-Böckler-Foundation, and deputy chairman of the European Center for Constitutional and Human Rights (ECCHR). In 2017, he was appointed to the Scientific Advisory Board of the Expert Dialog for Civil Security Research with the Federal Ministry of Education and Research.
---
Office Hours: Tuesdays, 4-6 pm (advance notice is requested)
---
---
PGP-key for
download
(fingerprint: D78141B64348B223DB20E5B1E830CA326B917288)
---
---
ORCID-ID: orcid.org/0000-0002-1239-2043

---